Parents Evening Software
Helping ParentPay customers make parents evenings effortless for admin staff, teachers and parents.
95% Customer Support Rating
40 million bookings and counting
Why SchoolCloud?
We want to offer our customers market-leading partner products. We're pleased to say we fully endorse SchoolCloud & their parents evening solution. Here's why:
Safe & secure
Contactless parents evenings via securely encrypted video calls
Preferred by parents
Parents can choose appointment times and book online through the user-friendly system
Save valuable time
Schedule and attend appointments online in just a few clicks
Improve attendance
Send instant notifications direct to parents devices, ensuring they receive their invite
Gain actionable insights
Effortlessly identify students without appointments, see which appointments are most popular and identify no-shows
Easy set up
Integrates with your MIS System, syncing your teachers, students, parents and classes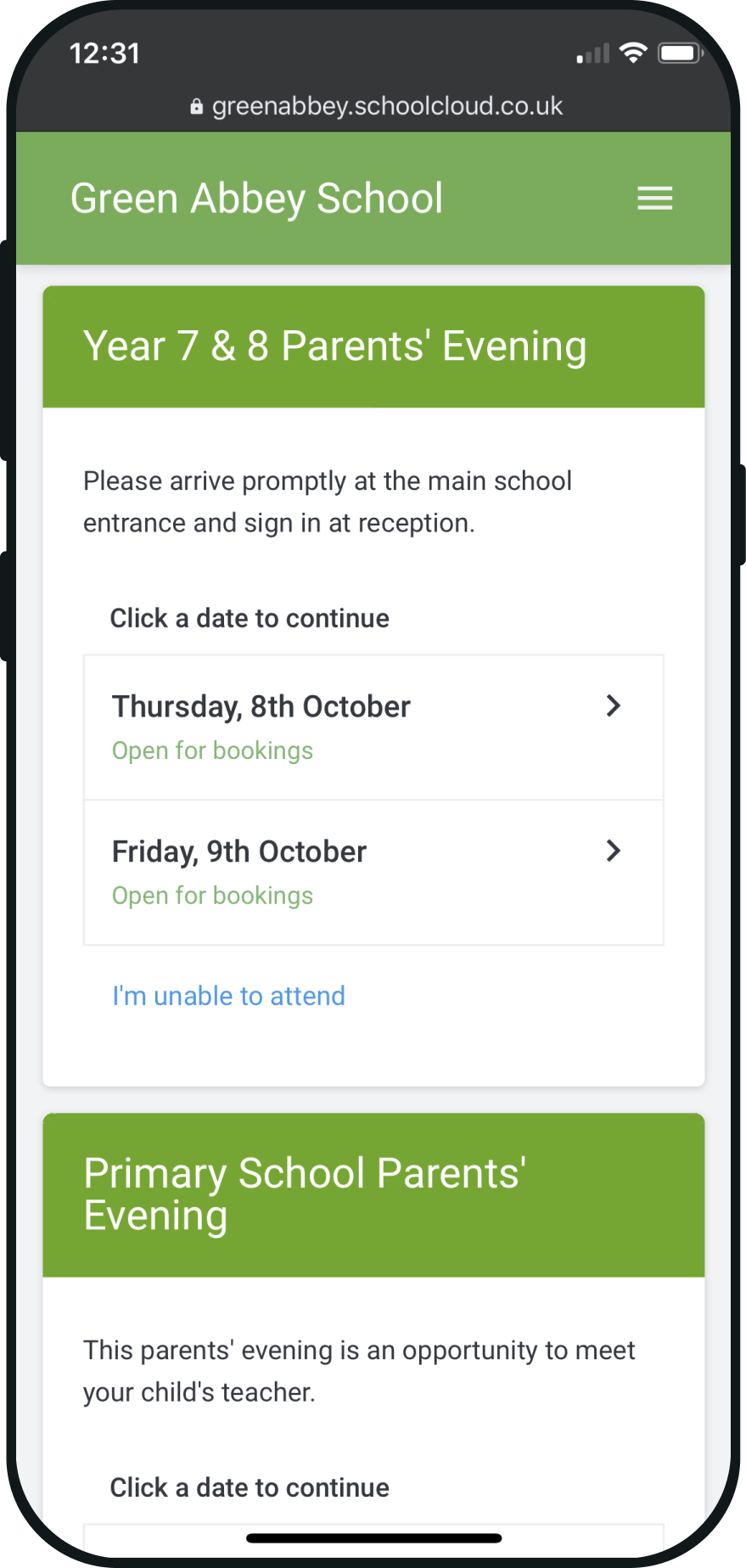 What can you do with SchoolCloud?
Video Conferencing with Multiple Teachers
You can have up to 3 teachers simultaneously on the same video call with a parent. Perfect for shared classes or to involve the SENCo teacher.
Sync Data From Your MIS
Classes are synced from your School Management Information System so parents can arrange an online appointment with only the teachers that teach their children.
Pre-arranged Meeting Times & Duration
Choose when teachers will be available for video calls and how long each call will last. Parents are then invited to book their time with each teacher.
How long does set up take?
No matter if parents evenings are in full swing, or if they're still being planned, setting up SchoolCloud is quick and easy with minimal headache. So regardless if you have just started your parents evenings or they're starting next week – we can get you ready for taking your parents evenings online in just a few clicks.
Don't take our word for it!
"We are able to better engage with parents. Since we've been using Parents Evening Software, our parental attendance has increased on average from 48% to 85%" – Crown Hills Community College.
Transform your parents evenings - simply fill out the form below
With prices beginning at £219 per year and discounts available for Multi Academy Trusts – get in touch to find out more about this cost-effective solution and make managing your parents evening easy.