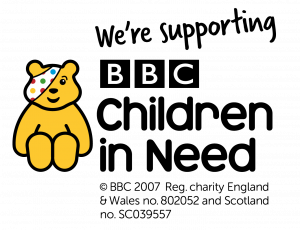 Due to the fantastic fundraising efforts from schools, and generous donations from parents, over half a million pounds in donations was collected for BBC Children in Need via our secure school payment platform. Funds raised will go towards providing funding to over 3,900 local charities that support children and young people across the UK affected by poverty, disability, illness, distress and trauma. Thank you to everyone who donated.
We partnered with BBC Children in Need in 2019, with the aim of providing a secure system for schools to digitally manage the large volumes of donations, eliminating cash. It is incredibly inspiring to see the fundraising efforts of schools and families across the UK, all the while tackling the new normal Covid-19 has ushered in.
This year also saw the launch of a unique programme of wellbeing activities for the charity's Appeal week inspired by the Five Ways to Wellbeing. The campaign for Primary school students focused on supporting the wellbeing of students during this difficult time and was hosted by well-loved personalities including Joe Wicks, Doctor Radha, and the Blue Peter team.
In addition to the BBC Children in Need team getting us inspired, they also launched a new day known as 'Come as Yourself Day'. Secondary school pupils around the country were encouraged to come to school dressed in whatever makes them feel like themselves.
Mark Brant, ParentPay Chief Executive Officer, said: 'We're overwhelmed to hear that schools across the UK have raised such a significant amount of money for BBC Children in Need."
Mark added: "It has been humbling to see the sheer volume of schools, parents and children all getting involved to raise money for such a worthwhile cause.
We are proud to support BBC Children in Need and the enormously valuable work they do to help change the lives of so many children and young people across the UK.  Lastly, thank you to all the teachers, pupils, parents and school leadership teams who made BBC Children in Need 2020 such a success. Without you it wouldn't be possible.'
Claire Hoyle, BBC Children in Need's Head of Commercial, added: "We are so grateful to schools and parents across the UK who came together to donate money to BBC Children in Need. Whether they were taking part in PE with Joe Wicks or Coming As They Are the funds raised will ensure we can continue to fund projects working in communities across the UK that deliver vital services to help children and young people reach their full potential. Thank you."
Notes to editors
About BBC Children in Need
BBC Children in Need's vision is that every child in the UK has a safe, happy and secure childhood and the chance to reach their potential.  The charity will realise this vision by supporting, promoting and publicising work that addresses the challenges that children and young people face and work that builds their skills and resilience.
BBC Children in Need is currently supporting over 3,900 local charities and projects in communities across the UK that are helping children and young people facing a range of disadvantages such as living in poverty, being disabled or ill, or experiencing distress, neglect or trauma.
Further information on BBC Children in Need can be found at bbcchildreninneed.co.uk
bbcchildreninneed.co.uk/schools
#CiN
facebook.com/BBCChildreninNeed
twitter.com/BBCCiN
About ParentPay
ParentPay is the leading provider of payments services to over 9,000 schools and 3 million parents across the UK. Its flexible and secure web application allows parents to make payments for all school items, including: meals, trips, clubs and uniform.
ParentPay is based in Coventry and employs 240 people across the UK and the Netherlands.