Writing the next chapter in education
How the pandemic has fundamentally changed the way UK schools operate
What will you get from this whitepaper?
Insights into schools' changing attitudes towards technology, income, and efficiency – from over 3,000 school staff.
A deep dive into the key challenges others in your industry are facing and the barriers they need to overcome.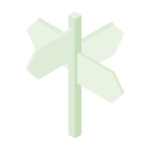 Actionable advice and guidance to help you overcome these barriers and challenges.
A better understanding of the current education landscape.
hbspt.forms.create({
region: "na1",
portalId: "5964770",
formId: "7e835511-06be-4f0a-bbf3-f842fef69af9"
});