New look & feel and other improvements
We thought it was time for a change.
So when you next visit us you will probably see our smart new look and feel – we love it and we hope you do too!
After logging in don't worry – everything will still work in the same way.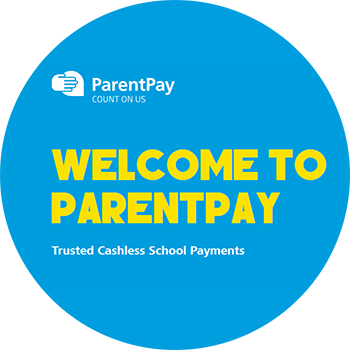 ParentPay Welsh language version
We recently launched a Welsh language version of ParentPay.
If parents want to use ParentPay in Welsh – you simply need select 'Cymraeg' on the language drop-down box on the login page.
You choose how to pay school...
Pay as you go: Checkout with your debit/credit card OR
Spend Parent Account credit: For one click payments and budgeting.
Parent Account - The fast way to pay school
Fastest way to pay: Load credit into your Parent Account and pay school with just one click
Flexibility: Maintain credit in your Parent Account to help with family budgeting.
We've improved the basket... making it even easier to use.
Parents love using the basket to pay for multiple items…
and now you can quickly pay for school meals direct from your home page.
New improved mobile design
Simple layout: So it's quick and easy to stay on top of your school payments while on the move.